We are proud to hold certification from the following sources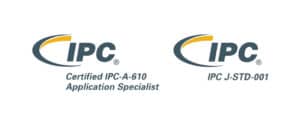 IPC A 610 and J-STD-001 Standards
IPC J-STD-001 standards apply to soldering and addresses product manufacturing and the industrial environment. It applies to surface mount and plated through hole soldering; solder joint inspection; wire stripping and assembly; conformal coating; lighting, temperature, and other environmental topics.

Underwriters Laboratories (UL) Certification
UL certification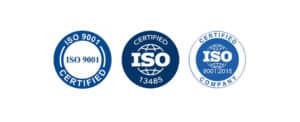 ISO (International Standards Organization) 9001:2015 Certification
ISO 13485 Registration
ISO 9001 is the international standard with specific requirements for a quality management system.
ISO 9001:2015 certification provides a process-oriented approach for documenting and analyzing the structure, responsibilities, and procedures needed for effective quality management. Topics include requirements for a quality management system; management's responsibilities; resource management; and measuring, analyzing, and improving through internal audits and corrective and preventive actions.
ISO 13485 registration assures compliance with quality management standards for medical devices and related services that consistently meet regulatory requirements and customer requirements.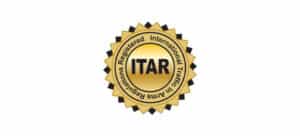 ITAR (International Traffic in Arms Regulations) Compliant
ITAR compliance recognizes a company's registration with the State Department's Directorate of Defense Trade Controls (DDTC) and certifies it is in accordance with ITAR. This is required to manufacture, sell or distribute goods or services covered under the United States Munitions List (USML).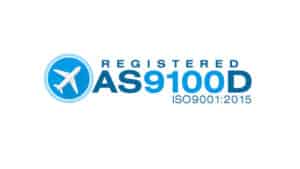 AS9100D Based on ISO 9001:2015 Certification (Aerospace)
AS9100 certification was established by the aerospace industry to provide a single quality management system to satisfy quality requirements from the Department of Defense, NASA, and Federal Aviation Administration. They are based on ISO 9001 quality system requirements.
Our AS9100D(2016) based on ISO 9001:2015 is for Printed Circuit Board Assembly, Electro-Mechanical Assembly, and Cables/Harness Assembly.